Sweet Sea Grass® Body Wash 150ml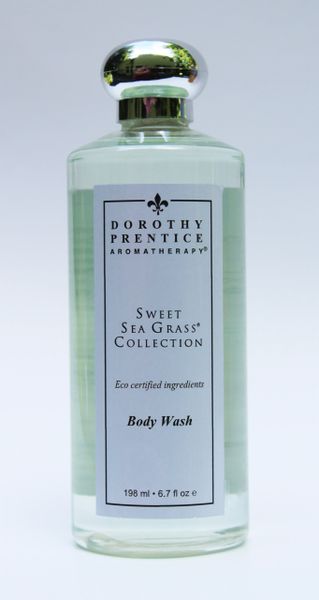 Sweet Sea Grass® Body Wash 150ml
Complexes of plant extracts from Ginseng, Chamomile, Fucus and Horse Chestnut are combined with the healthful marine extracts of Sea Fennel and Ascophyllum, which provide skin with protection against free radicals. (150 ml • 5 fl. oz.)
Customer Reviews

***** I used your Sweet Sea Grass Collection the lotion,shampoo, and conditioner while at the Biltmore Inn and loved it I will be ordering more and will also try others. Thank you for such a great lotion it leaves my hands so smooth.

***** Just a compliment. We found your products while on vacation in Miami Beach. Both my father 65, and myself 38 loved the Seagrass collection. That's what I call a broad-based appeal! Thanks for a great product. Kristi

***** I used your Sweet Sea Grass shampoo while staying at an inn in Cambria, California. I absolutely love it, and will be ordering it for holiday gifts this year. Thanks! Carolyn

***** We were vacationing in Dubai when I first came across this scent. It is to date my absolute favorite ever!

***** My mother was at a Charleston, SC hotel and says that she fell in love with your bath products. I am ordering them now for her birthday and she will be ecstatic. I have not tried them myself but she is gaga over them. Thank you for such a great product!