Lavender Pillow Spray / Soap / Sachet Gift Set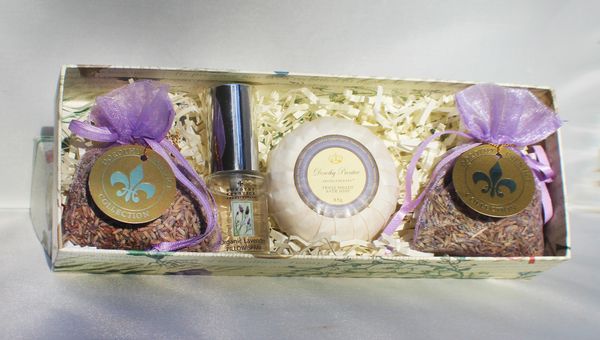 Lavender Pillow Spray / Soap / Sachet Gift Set
Lavender has a beautiful scent that is a blend of fresh, floral, clean, and calm. Besides its fragrance, lavender also offers health benefits to help you get a restful sleep, reduce stress, and improve mood.
*  One 85 gram triple milled bath soap
*  Two lavender organza sachets filled with Lavender blooms
*  One Organic Lavender Pillow Spray
Presented in a special botanically designed box with ribbon




SPECIAL PRICE $18.00!